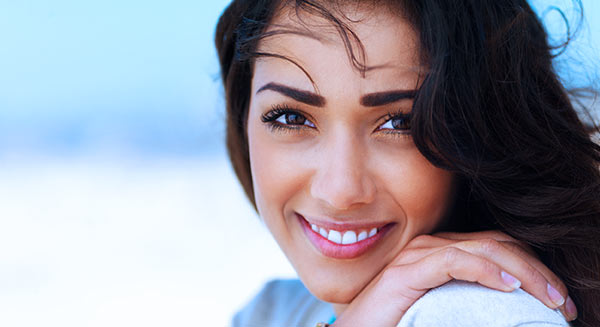 Cosmetic Dentistry
Unhappy with the state of your smile?
Your smile is the first impression you give to the world. You should be able to smile with confidence, knowing that your teeth are giving the best possible impression of you to people that you meet.
For some people, unfortunately, that's not the case. If you're one of these people, maybe you find yourself lacking confidence in social situations because you're worried how people will react to imperfections in your teeth. Maybe you wonder if your job search would be going better if your mouth were a bit whiter. Or maybe you've even stopped smiling because of fear of judgment from others.
Let yourself smile again.
We don't believe anyone should have to worry about the way their mouth looks. Those worries are our job. If you're looking for a cosmetic dentist in Holladay, we've got you covered.
Cosmetic dentistry is designed to give you confidence in your smile and in the impression you give to the world. It is already integrated into many practices at our clinic; for example, if you're getting a filling, we will make sure to match the color of the filling with your teeth. But there are other simple services that we can provide that will help ensure that when the world smiles at you, you can smile back.
We have services to fit your needs.
Whitening: If your teeth are discolored, whitening can provide dramatic and immediate results. One of the most common complaints we hear from patients is that they don't like the color of their teeth. It's something almost everyone deals with, but we can make sure you walk away with a smile that satisfies you.
Bonding: Bonding is a simple procedure that can be used to repair gaps or cracks in teeth. It's often relatively inexpensive and can be finished in one visit.
Veneers: Veneers are put on the front of your teeth to enhance the appearance of teeth that are cracked, broken, or otherwise damaged.
Lumineers: Lumineers are similar to veneers, but have the thickness of a contact lens. They can be applied without changing the structure of the underlying tooth.
Talk to us today about your options.
If you're interested in these or any other services, please contact us. We'd be happy to discuss these options with you to help you find the service that will work best with your needs to help give you the smile you deserve. If you're looking for a cosmetic dentist in Holladay, there's no better place to turn.
Teeth Whitening
Bonding
Veneers
Lumineers
---
Go Back