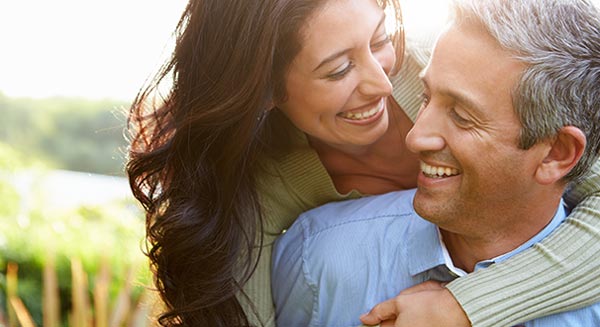 General Dentistry
Your smile is the first thing anyone sees when they meet you for the first time, and it's one of the determining factors in their first impression. Since you are only afforded one chance to make a great first impression, it's imperative your smile denotes your inner and outer beauty. Yellow, crooked teeth, or an imperfect smile can wreak havoc on your confidence, causing you to smile with tight, closed lips. This seems off-putting to others, and the world's first impression of the person you are might not be entirely accurate. Don't let an imperfect smile stop you from taking the world by storm, make an appointment with our family dentistry office so you can finally smile the way you deserve.
General Dentistry Services Provided
Our family dentistry staff is happy to help our patients smile wide and with confidence, and that's why we offer general dentistry services for the entire family.
Cleanings
Check-ups
Fillings
Bridges
Dentures
Root canal therapy
Gum disease treatment
Bonding
Extractions
Crowns
There's nothing we don't do for our patients, and we do it in a way that makes you feel comfortable and at home in our offices no matter your age.
Family Care
Our office prides itself on treating the entire family. Being able to schedule appointments for your regular cleanings for the entire family on the same day makes your life much simpler, and that's how we treat our patients. Our office staff is here to help your entire family, keeping your records, and making it simple for you to access the dental information you need. Your family becomes our family, which is how we like to work.
Family care is designed to treat every smile in your household. Our general dentistry practice allows our staff to clean and care for everyone's mouth, teaching kids the importance of proper dental care and the effect their oral health has on their overall health. Forming a lasting relationship with our patients is what makes our services unique.
Excellent Standards
Every six months, we see your family. This allows us to keep your smiles shining, but also to check for any issues that might have arisen in the past six months. Preventing poor oral health is what keeps you healthy, but it also allows our staff to handle any issues that appear as early as possible. Treating broken or chipped teeth, cavities, or the onset of gum disease early makes it easier and more comfortable for you.
Our general dentistry practice is built with family in mind. Whether it's a standard cleaning for the kids, a bridge for mom, and a crown for dad, we do it all and we do it with your schedule, your confidence, and your overall quality of life in mind. We want our patients to have happy smiles, and we want to be the ones who put those happy smiles on their faces throughout the year.
Click below to learn more about our General Dentistry services:
Fillings
Root Canals
Crowns
Bridges
Wisdom Teeth
Children
---
Go Back